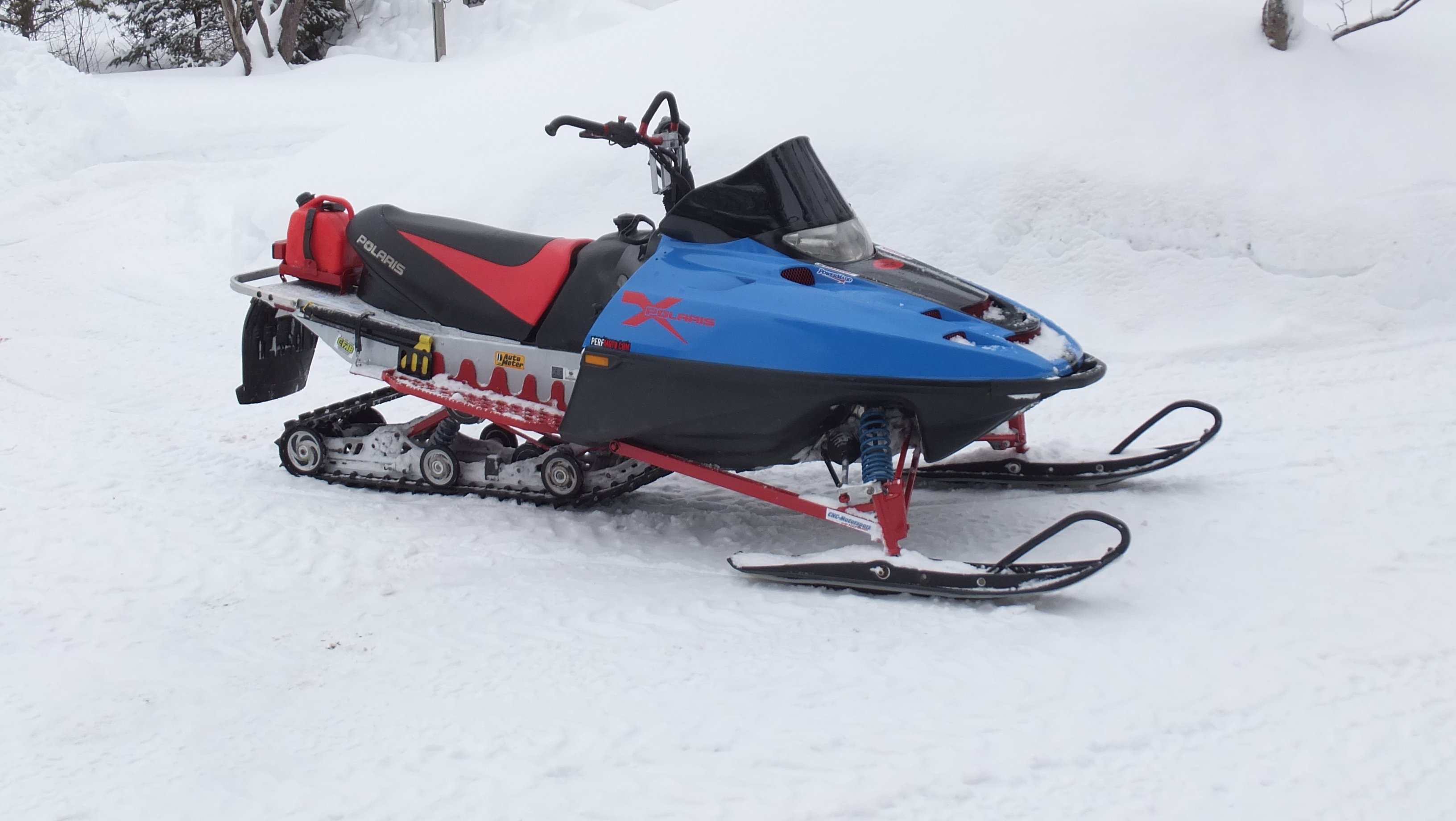 Content Count

25

Joined

Last visited
About turbonator
Rank

ole boot....


Birthday

07/11/1974
Previous Fields
Club

Club De Motoneige Ste. Agathe*St-Lucie
Profile Information
Gender
Location

Dead-zone of Lac Superieur, Qc

Snowmobile

1993 Polaris SKS(custom built) 2000 Polaris Edge SKS (custom built)
Looks like the trail passes under the lines further west, back towards Riviere rouge, along the chemin Macaza.... I would venture to say its more in that area.... Cuts off the bar and store from the western section of the trail....

I wonder how close it is to a hydro quebec cut line? Could be riders are leaving marked trail to get to the power line.... starts to be tough if trails need to be fenced to keep riders off private lands....

They had 5 cat excavators working along the trail today, a bulldozer, several 10 wheelers and 2 compactors.......

We had a couple jobs in St. Jovite today, so we took some pictures of the intensity of the work, but i have reached my picture limit...LOL...

This will hit the merchants in Macaza hard for sure... too bad...

dooright

reacted to a post in a topic:

Tremblant- St Faustin by pass

Huge work is being under-taken at the bottom of the Morrison hill, about a kilometer past my last picture, they are actually putting an entire stream under ground for approx. 500 feet, and to our count, they have already prepared for a minimum of three bridges so far, and one almost finished... So not just a bit of trimming, this turned out to be a quite expensive venture...LOL... if we had to guess, its up to $1,000,000 and counting.....J&J

looking for a used polaris edge front skid plate, and one for an old wedge chassis also... thanks...

awesome work...👍.. kind of an obvious question, but the dollars are in CDN. or USD?

GSX800

reacted to a post in a topic:

Tremblant- St Faustin by pass

we have an old "cabane-du-carton" here in Lac Superieur where 4 trails used to meet up,(club here closed way back in 1980) dont know if its even standing anymore, i have not been up there in the bush for 6-7 years, i have a trouble maker neighbor that calls the Po-Po if i even start a sled....LOL

Especially since most is within the boundaries of the highway itself, so its government owned....

yeah, me too, the last season before the trail closed, i had 3500km on the odometer...LOL

PLAYHARD

reacted to a post in a topic:

Tremblant- St Faustin by pass

good color choices, id be in for a couple of hoodies, and some toques, maybe with the fleur du lys on them?

another.... opps, reached my limit...LOL... i have boat-loads of pictures, the trajectory is all within 200 feet of the highway more or less, and id say the excavation work is approx. 60% finished....😃👍

lots of advancing now..... gauthier excavation has 2 cat excavators going, and is bringing in boat-loads of fill and gravel... here are a few pics...