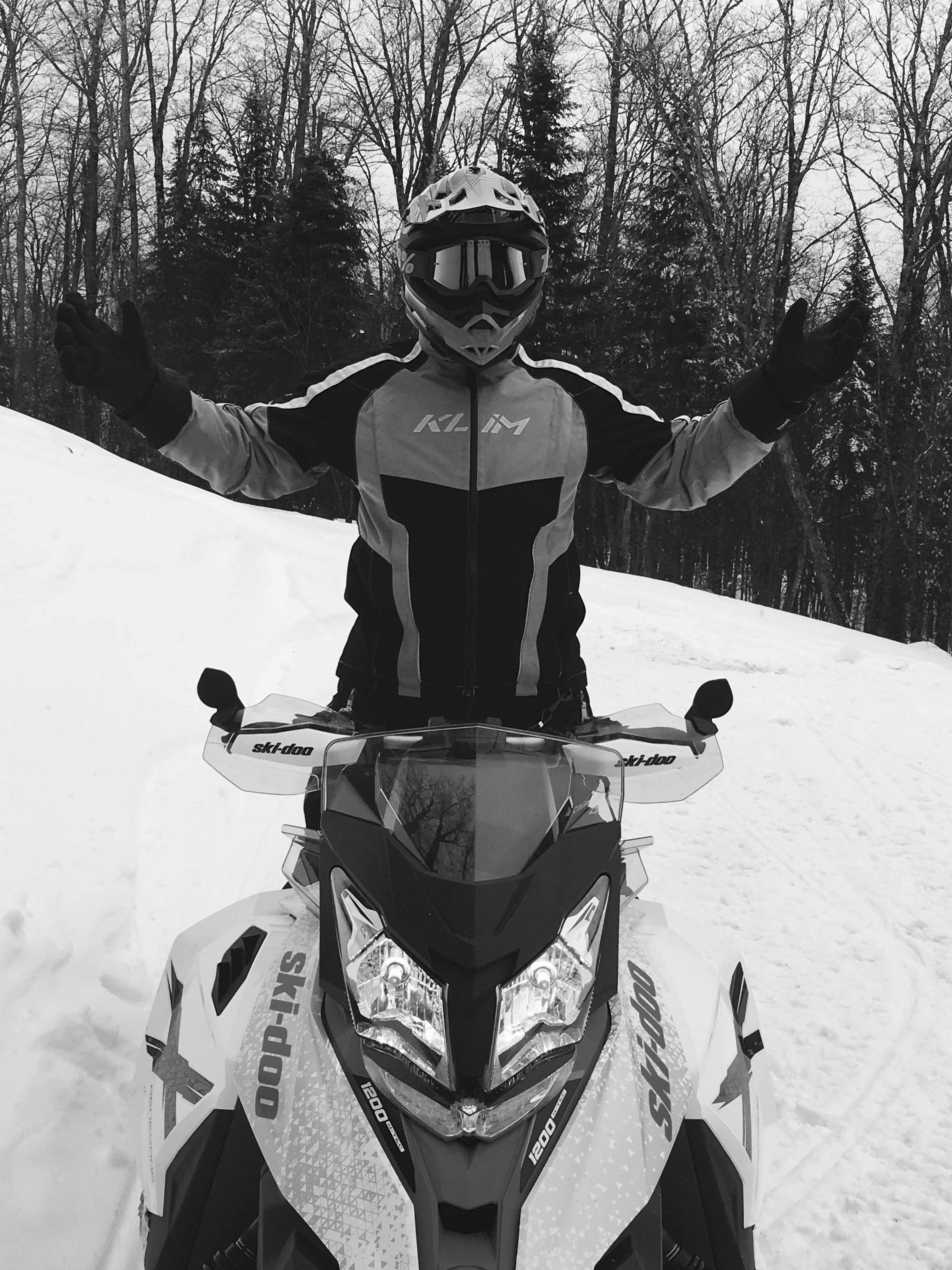 Content count

22

Joined

Last visited
Profile Information
Gender
Location
Snowmobile
So we ended up deciding to start the trip off in St. Raymond, then head to Passions for three nights. Then from there we are going to head down 83 over to Le Manor Richelieu. Then back to the truck at Hotel Roquemont. I spoke with snow farmer again and he gave me a few places to hit. Is there any spots you guys like in those parts? Food spots or some of those beautiful views I keep seeing? Thanks. Glad I talked wife into doing a half and half saddle bagger.

Hello all, I'm putting together a trip in February for a week. This will be my first time in the region and looking for imput. Was wondering were you would recommend making a "home base" and make day trips from. We would definitely like to have our own chalet or cabin. Looking in to Passions now. Snowfarmer gave me a few places as well. To check out. Would definitely be open to packing up for a night or two as well and doing a small loop in the area. I appreciate any help or ideas. Thanks again!

snowfarmer

reacted to a post in a topic:

It's all about the timing tour .

Hope trails shape up some! We're getting ready to begin drive up tonight. It would be great if we cross paths at some point! Have a safe trip can't wait to see what's in store. Hopefully the storm this coming Wednesday there calling for backs off!

Just great pictures looks awesome

Yes looks like a relaxing spot, but like your saying it's a ski resort. Also I think you would have to bring your own food. Cannot seem to find if there's a restaurant on property. I may just stay with hotel francis.

Well I'm going to try the big loop again in a couple weeks! Im in the process of booking hotel rooms at this point and I'm curious if any one has had experience with Station Touristique Pin Rouge? I was originally looking at Hotel Francis but Pin Rouge caught my eye. Me and my wife plan on talking a day break there so we will be spending two nights just to have some down time. Any input is appreceated. Thanks again!!

Great thank you for the ideas sounds fun!

Wow skippydoo, thanks a bunch for taking the time to write that. It's exactly what I was looking for. I've never been in this area before so I'll definitely check out black mountain. I'm going to map out exactly were you went. As for the thefts thank you for heads up. I do take extra precautions to make it a lot harder to steal.

Yes I did notice to west were the trail has dead ended. Looks like there's a good amount of riding to be done east and north of here. We're staying at watel. I did check out the trail conditions in the area and all directions seem to be good.

Hey guys, heading up to St. Agathe for a couple days and never been there. Wondering if anyone had any suggestions for day rides around 150-200 miles. I guess is there any areas you recommend, sights , food , etc. any input would be appreciated! Thanks again for always helping out!!

Very nice! So we're good to stay esterel!? Never been up that way good place for weekend day trips?

Hey guys I was thinking of looking into going to resort esterel this coming weekend for a few days of riding. I noticed you said there's not trails open to it? I was looking at club reports and can't seem to find much?

Agreed, every time I get on a sled I'm thankful she got into it. All my buddies dropped out at this point. Even through the insane cold, heavy snow rain, driving through the night to get to a spot with snow, there's never any complaints at all. Figured this is a great way to put a little nice surprise into the trip.

Totally going to find out tomorrow. No English speaking workers in today. Not sure what rabaskas cancel policy is I booked a place there already. Before I found out about here. All will work out rabaska sounds great just not as fancy!

Yea sorry right after I posted I relized I put it in the wrong spot. Could not figure out how to move or erase it.