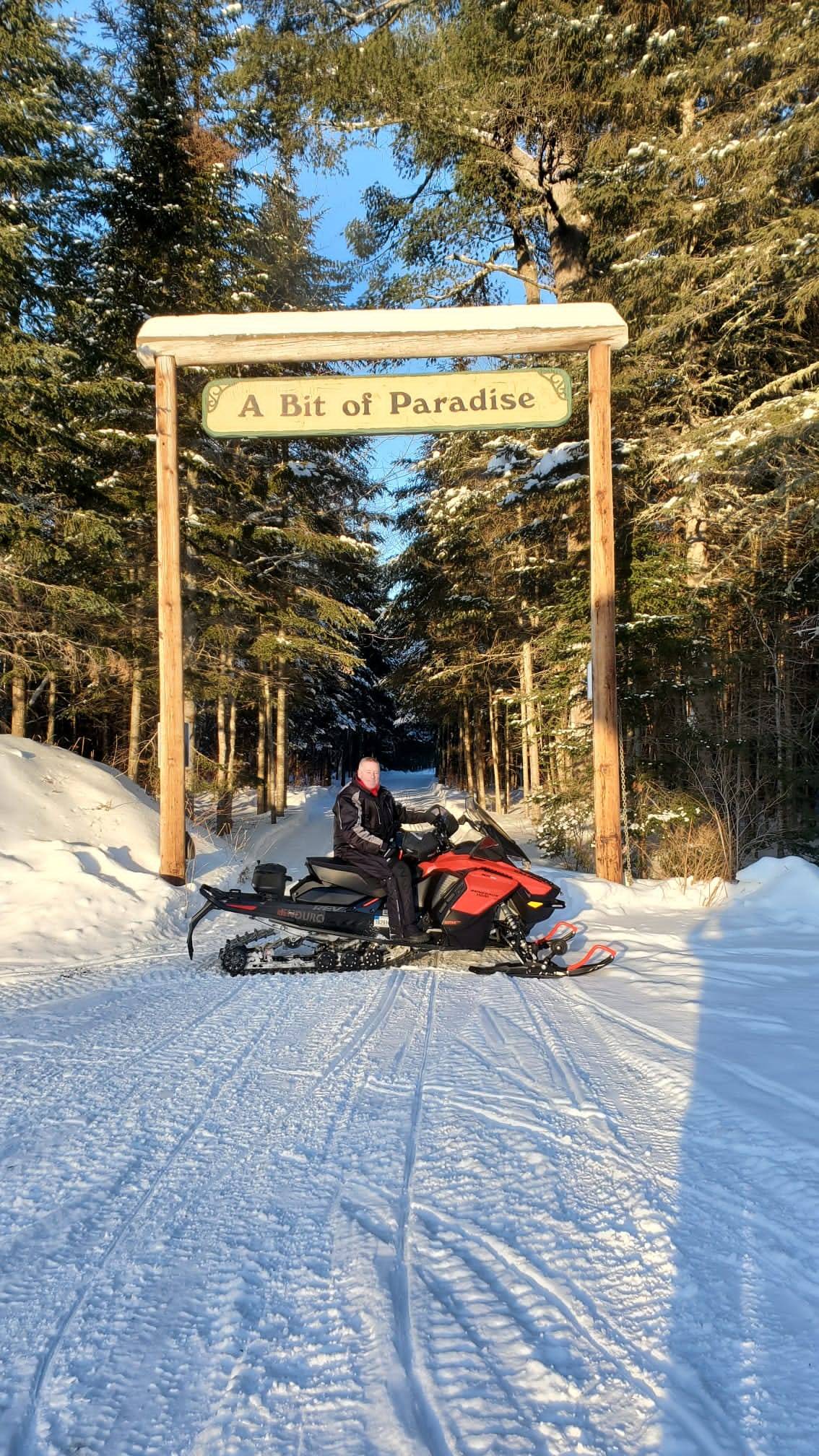 Pipemaster
Contributing Member
Posts

450

Joined

Last visited

Days Won

11
Everything posted by Pipemaster
Central was open for lunch on Wednesday. Food and service good. sign right on trail for I'hombre du vent

That's it. Pretty nice trail if it had been groomed recently and as said very nice option heading North 👍

We came across a trail that runs from 2 miles south of Notowissi on 13 down to Rabaska. Trail was 25 miles from 13 to Rabaska, 35 miles shorter than going through St. Anne du Lac if staying at Rabaska or near by.

We'll that SUCKS ! I hope it wasn't vandalism

We spent Tuesday night at Kanawata and heading back with truck to pick up a buddy with a back injury. 😡 we were told Mario sold the the lodge and still running things. New owner some developer from Montreal with money to spend.

Had lunch today at the Central.Burger, fries and a couple of cold ones. All good. Stopped at gas station and they certainly have plenty to choose from.

I understand that, maybe putting it out there it would be a nice reminder to be careful. just a thought

Shouldn't this be in General Discussion ?

Good to see.We plan on passing through on Wednesday and hoping to be able to grab some lunch. If not I guess it's gas station lunch.

I was thinking the same thing.

Those Yurts look pretty cozy

As always, Thanks for the great reports. Our group will be heading up the 22nd starting from Rabaska so your report is very encouraging. Thank again

Let's hope this doesn't become a trend AGAIN !

Did this with the wife a few years back in Maine, 35 miles back to truck. Wife hopped on back of my sled and we made good time.

Such a bargain , and the food SUCKS !

" The business district " 😀

And after the divorce you'll be lucky to have half of what you planned on spending for the Auberge. 😩

Wow! That's not looking to good hard to tell, is it that close to town ?

Wow, That's one handsome piece equipment !