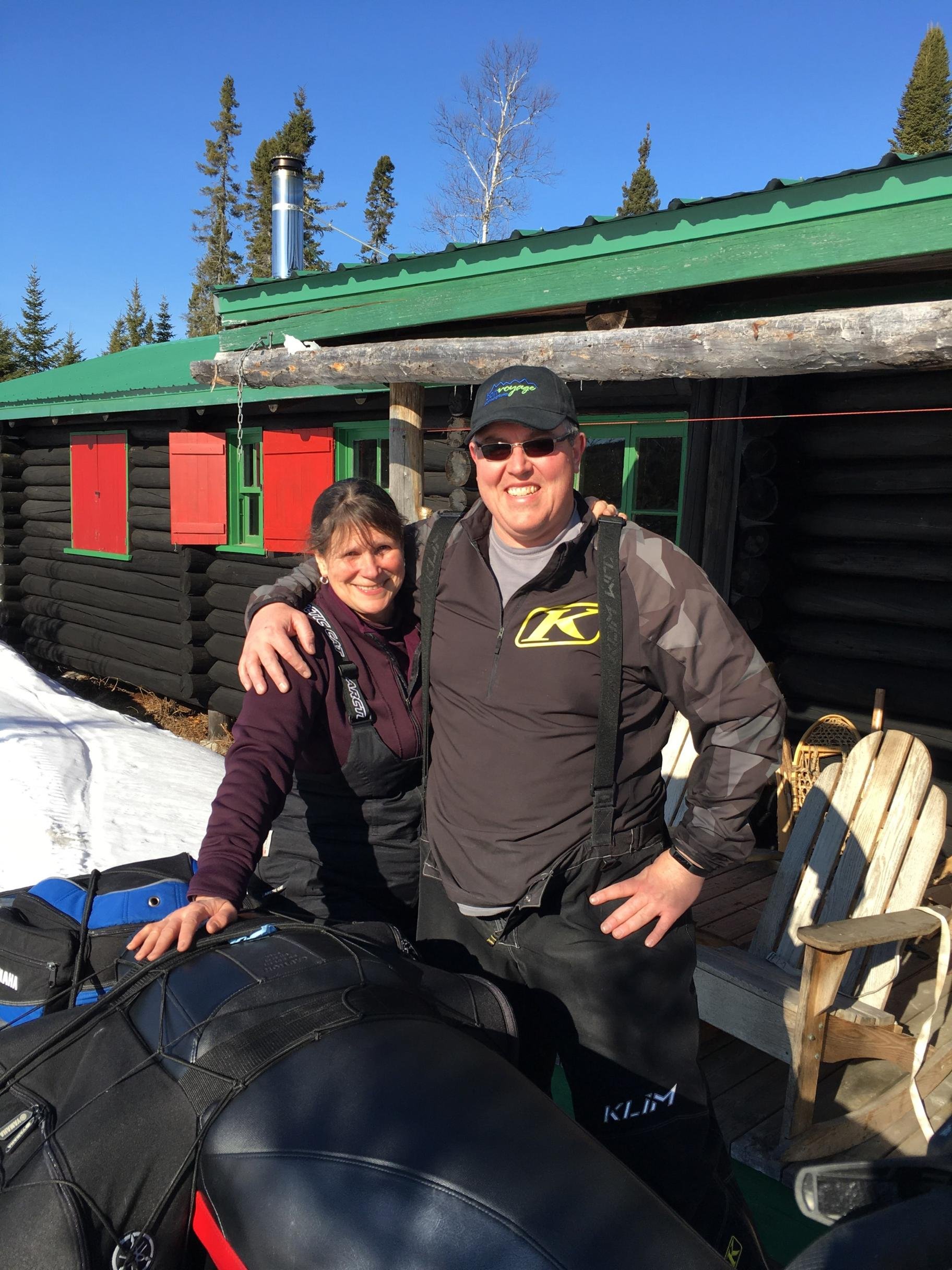 Blueblood
Contributing Member
Content Count

122

Joined

Last visited
Recent Profile Visitors
The recent visitors block is disabled and is not being shown to other users.
Did anyone get a call to do this survey over the phone? The gf had me hang up because she thought it was odd that I got a email than a call?

Thanks for the link. No windshield at all pretty crappy if u ask me.

Ya that's why it's not coming home like that.

Ordered a 2020 XRS renegade turbo for my Quebec trips. Looking at the accessories catalog it doesn't list this as fitting? I thought it would with a windshield support kit. Just putting my list together for the dealership.

Blueblood

reacted to a post in a topic:

Spring Riding

Anyone with vacation time left can get in one more ride😀.

I can't even imagine trying to tackle that ride. My guess it's only doable in the spring? Did you guys bring all your own fuel our where you able to get some at your rest stops?

We run drybags and strap on top for easy in and out of hotel.

PLAYHARD

reacted to a post in a topic:

6 Amigos on the move, the final run!

That's some miles on your ride playhard when do you get a new one?

Yes it was something totally different and was sprung on us last minute couldn't turn the opportunity down.

mikerider

reacted to a post in a topic:

Last ride of the season

Florida Snowman

reacted to a post in a topic:

Last ride of the season

On Wednesday the 27th. Our friends took us off trail towards hotel roquemont. We were in the middle of no where lol. Only way to this camp is snowmobile our float plane in summer. He says you can canoe to it but with the portage's it takes all day. Wednesday it was warming up a lot and when we finally got down to the trails they were mashed potatoes but still fairly smooth yes we had to deal with some snart ran 23 down to three in the Quebec City to Hotel signature same place play hard was at. All in all just over 600 miles for the trip to the Ender for the year with some good friends.

Ok finish up time lol. Tuesday the 26th we left Mont vilain and headed west on 367. Trail was smooth and hard. Scratchers needed last two days. Ran this down to the local cut over to 328 these two trails just let you motor on not to tight not to straight just right. Took a left on 93 to 23 all is good in life cruising along. In Alma things were getting thin but not terrible. We got down to 383 turned right to jump over to 83. Hard trails here but bare spots in the fields. Right on 83 to 355. Trails are flat with just small chip in corners I'll take it. Cruised down to lac edouard and met up with some friends to go to a cabin 11 miles in off trail. 355 had small chater in it nothing terrible just not great. Heads up we heard lac Edouard would not be grooming anymore. We got to have a great experience of enjoying a rustic cabin off grid with some great friends.

The gf says I can't have my nose in my phone all the time lol.I'll finish later. She let's me spend what I want on snowmobile so I give in at times lol

Monday the 25th. Great breakfast and met some guys from Quebec City and told them we were going to mont villain. Told us not to go threw chicoutimi it was very bare. They gave us a number for a trailer service to get threw. Was a great service guy charged 20 per sled. Dropped us at imperium ski Doo. On to lunch at relais onatchiway by way of 93 to 267 than left on 477. First time on these local trails. There hard fast and smoth two big thumbs up. Lunch was great. We fueled and headed down 484 to Mont villain more great trails. Easy day at 140 miles but lots of smiles.

Sorry for the delay rode Sunday threw till Wednesday with a group of five. Rode late and didn't have time to post. Then work got in the way. We changed our plans Sunday morning. Rode up 3 east out of Quebec City. Trails were bumpy but not terrible. Used the cut over to 369. Trails started to smooth up here and firm in the elevation. Fueled up in L'etep and headed to Mont apica for some hot chocolate. Original plans in morning we're auberg 21 but restaurant was closed. Called auberg battures and set off on our new destination. Up 23 which was in good shape. Across bills trail 368 which was excellent except they just cut back the trees and left some big pieces in the trail. Then right on 93 to local 24. A 202 mile day trail 93 had decent snow on it but fields had bare spots big ones. Dinner at battures was excellent.

Haven't had good wifi last two days just a heads up snow around the Delta and shipshaw is very slim.