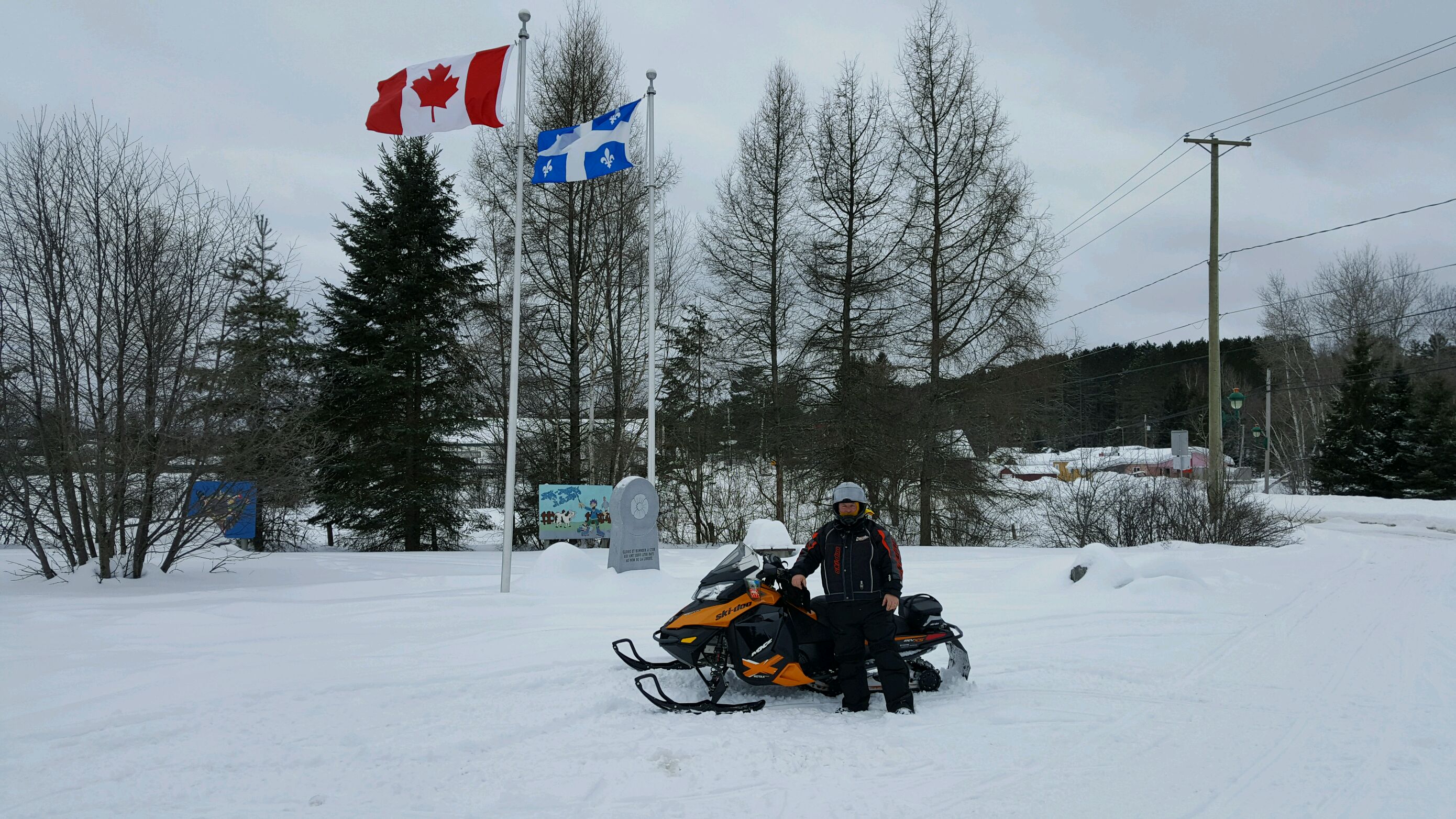 Content count

323

Joined

Last visited
About MXZ700RIDER
Rank

Advanced Member


Birthday

09/13/1962
Previous Fields
Club

Lehigh Valley...Inlet Barnstormers
Profile Information
Gender
Location
Interests

Snowmobiling,ATV Riding, Fishing, eating Poutine

Snowmobile
PLAYHARD

reacted to a post in a topic:

She says she's going to miss me,

MrGutz

reacted to a post in a topic:

She says she's going to miss me,

Do you know if there will be good snow in 2 weeks?

towing

reacted to a post in a topic:

St-Maurice river video

That is some serious view.....altitude! I am so jealous and wish I was still riding. I didn't realize the snow conditions would still be that good at the end of March. I have heard both good and bad about snow conditions in Gaspe in March...but clearly you have what look to be excellent conditions and it is almost April!

Very sobering and sad article....but one that hopefully inspires responsible riding in everyone. Snowmobiling,to me, is one of the most fun recreational activities...but it comes with quite a bit of risk. Hopefully no more tragic events this season....and a lot less next season.

towing

reacted to a post in a topic:

Big loop South/North Lanaudière-Mauricie photo ride report 25March2017

Awesome photo reporting..thanks for doing it.

Me too. Glen and I will hopefully make another run up to the Delta....probably in February again. Maybe we can join you and Ginger for a ride around Lake Jean. That complimentary buffet the Delta put on for us was nice. Have a blast riding.

Hey....you guys are really squeezing every last drop out of the snowmobile season! That's awesome.....I unfortunately have already summarized the sled....pulled out the lawnmower....and put the snowblower away for the winter. Have fun and post pictures. My friend and I ran into you and Ginger last February up at the Delta.

towing

reacted to a post in a topic:

Joliette/St-Marc des Carrières trail#3 photo ride-report 18march2017

Awesome trail photos...as always! Glad to see you and Krikri are back to sledding in tandem. Great scenery you showcase in Quebec and great trail maintenance.

MXZ700RIDER

reacted to a post in a topic:

St-Gabriel/Mastigouche Reserve/St-Zénon photo ride report 12march2017

So many crashes, death, injury, and sadness for the families involved. I wonder how this season compares to past seasons and why?

ActionJack is right....Montagne Coupee was hit a few times in past years I believe, but none have ever been stolen from their locked garage....only from those choosing to take a chance and leave sleds and or trailers in their lot. They used to charge a $10 fee per sled per day to use garage, not sure if they still do charge, but that is still cheaper than replacing a sled.

I have stayed in St Jean De Matha and likely passed the place (hotel) where this happened. I believe it is right on the main road through town and pretty heavily traveled for that town. I myself always stayed at Montagne Coupee which is slightly higher $$, but offers a locked and heated garage to secure your sled and trailer in. Sorry to hear of this, and I hope this bad experience doesn't sour him on returning to the best snowmobiling area around.

Hate to hear of theft like this. Curious exactly where it happened. Usually you think you are good if you lock the sled in the trailer, but I guess not in this case.

182ray

reacted to a post in a topic:

Not one but two...wtf...

Glad all turned out well considering. More remote places it could have happened....or more high traffic areas like around Quebec City so at least it happened where it did. They seemed more than happy to get you back on the road!

Glad you were not hurt. Been there a few years ago (close call)...and it makes you wonder what is in peoples heads?