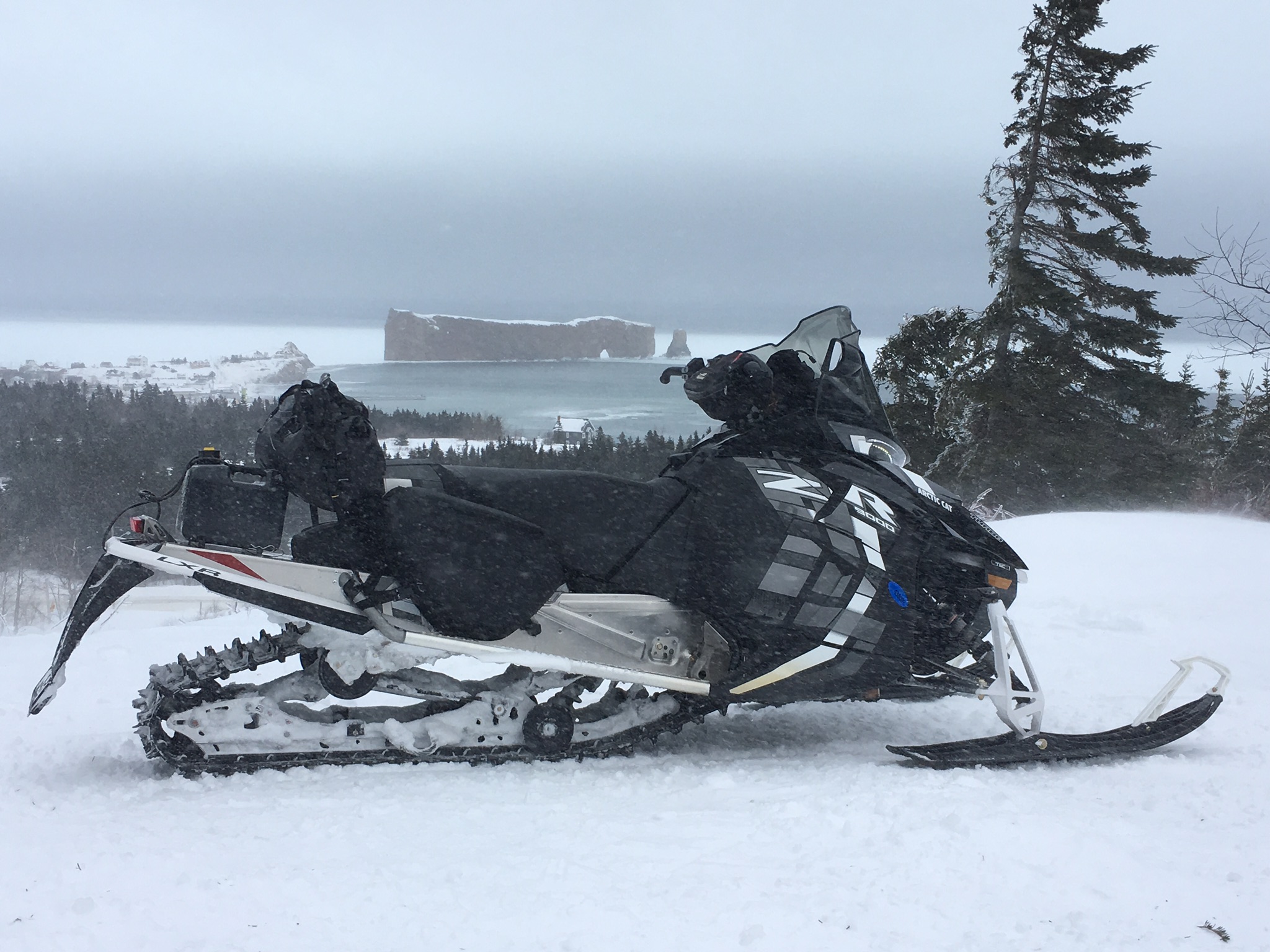 Content Count

14

Joined

Last visited
PLAYHARD

reacted to a post in a topic:

Day trips out of the Delta

Yes I love reading your posts about your trips there always very informative and interesting I've learned so much about snowmobiling in Quebec just from that. Thanks for the information and I definitely will be digging out maps and plan some trips. When in RDL the loops we did were about 200-220 miles so the loops in this area sounds similar. Thanks again for the information! QR is a great site with awesome people willing to give great info to fellow riders!! Terry.

We'd be going in the middle of February so maybe we wouldn't have that problem, we don't have the wheels on the skis so it definitely would be tough on the Skaggs! Other than that how'd you find it?

For the past 3 years a buddy and myself have been going to RDL and riding. 1st year we did day trips out of the universal, 2nd year we did the gaspee loop, this year we did day trips again from the universal. We both love this area but we've decided we'd like to try a different area of Quebec. I'm always reading different posts on QR site but I don't post very often. I guess that makes me a troll. lol! We think we'd like to try this area and do day trips. I keep seeing people mentioning the Delta hotel and was wondering if this would be a good place to ride out of? Does the trail go right from the hotel like the universal?If I read correctly there's secured parking for sleds and truck and trailers. Appreciate any and all the advice I receive. Thanks!

Just got home yesterday from spending a week at the universal hotel in riviera de loupe doing day trips, over 1,300 miles and I love that area. Last year we did the Gaspee leaving from the universal hotel and 2 years ago we also did day trips from the universal. Now for next season we're thinking about exploring the Levi's area and doing day trips from there. Just looking for advice on accommodations for the week, was checking out Hotel Berriners which looks nice and says you have trail access. Any advice on loops to do would be helpful to. I know it also has to do with the conditions also. I now next season is a long way away but it never hurts to plan ahead! Thanks in advance for any information.

PLAYHARD

reacted to a post in a topic:

Amqui hotels

Thanks for the input,I think we'll try the select this year!

Thanks Iceman, probably rode right by it last year but just don't recall seeing it. Snowing pretty hard when we got there and about two feet of fresh snow the next morning!!

Would like some advice on which place is the best to stay in Amqui, we stayed at the Ambassadeur last year and it was fine. Thinking about trying the Selectotel this year and was wondering about trail access. Only one night so it's not a big deal. Just thinking about switching it up this year. Thanks

yorkxf9000

reacted to a post in a topic:

murdochville storm !!!!

This is great news, looks like our first saddle bag trip of the gaspee starting 2/11/17 from RDL is back on. Thanks!

actionjack

reacted to a post in a topic:

2/ 2017 UPA Trail closures

doonali

reacted to a post in a topic:

2/ 2017 UPA Trail closures

It might be getting old for the people that are familiar with the Quebec areas and the trail system but for us that aren't and are planning a trip up there it's not! Sorry if you're getting irritated but just trying to get some information.

We're planning to leave RDL on saturday Feb 11th to do the gaspee loop do you think they'll have this issue resolved soon or should I cancel the trip and book something up in the county here in Maine. Really up in arms on what to do!!

We're planning on taking trail 597 outside of chandler up to Murdochville then the orange trail to 595 and down to New Richmond is this the section your referring too? From what I've read there's some beautiful country in that area.

I've been reading some of the reports on QR lots of good info and yes we'll be flexible as we have a couple extra days and the end of the week just in case we get held up somewhere.

This is the only time we can get the time off is in February, should we do the loop clockwise or counter clockwise or does it really matter?

We are in the early planning stages of a first time loop around the Gaspe,last winter was our first time riding in Quebec we rode out of the universal hotel in Rdl did day trips and we rode a little more than 1,400 miles for the week! Trails were awesome! We're looking to do the loop in the middle of February looking for any information on doing the loop clock wise or counter clockwise, places to see and stay. There will be 2 of us on the trip and both are experienced riders. Looking to do it in 5-6 days with around 200-250 mile days. Thanks in advanced for any information that you can give us. Hard to believe it's at the end of July and in the eighties and humid but I'm planning a snowmobile trip.