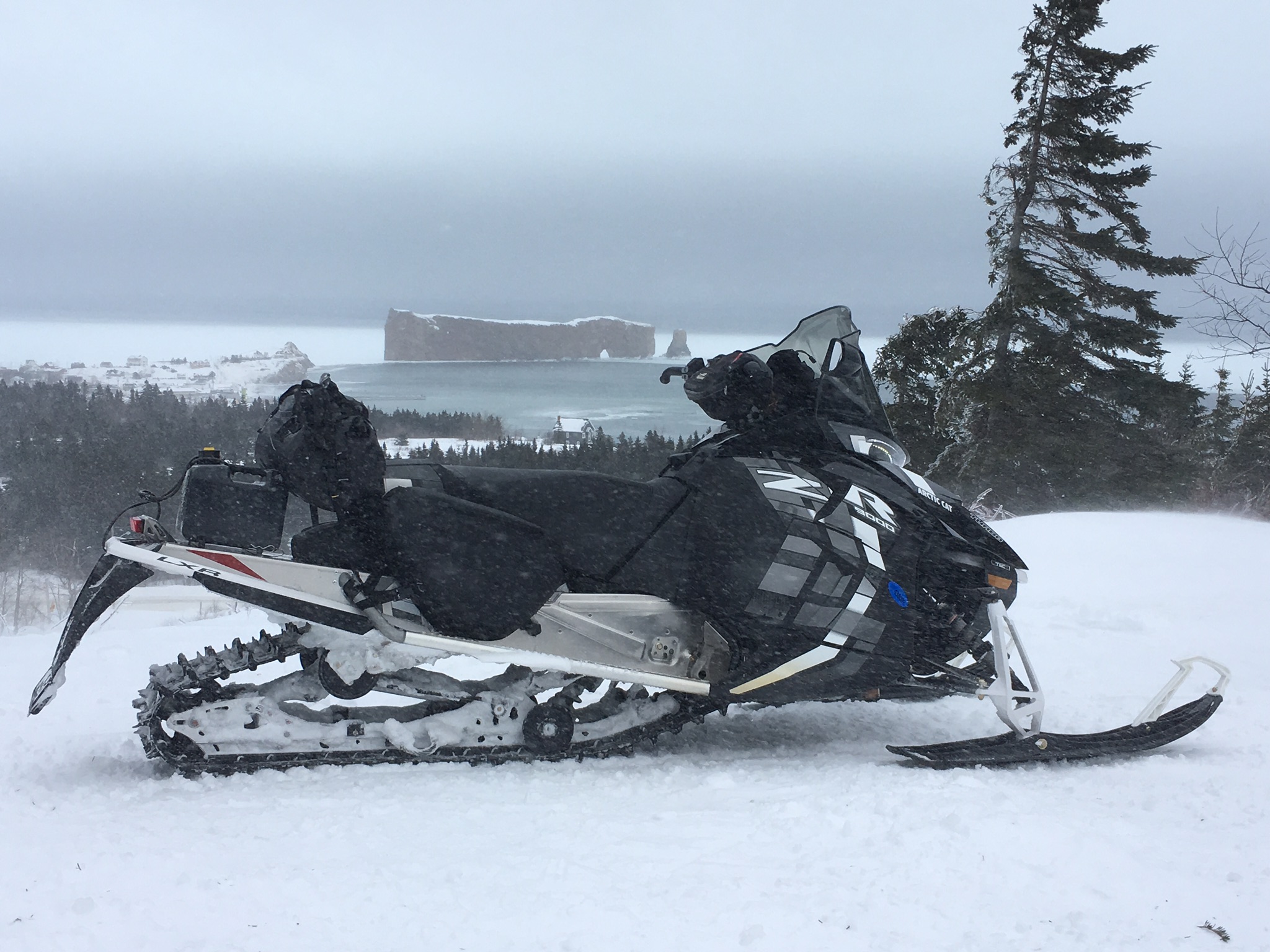 Content Count

29

Joined

Last visited
Is the Mont Apica Relais open daily , just wondering if we'd be able to get fuel down that way? Thanks

Where about is this lookout tower located? Definitely would like to check it out this February we missed it last season. Thanks

No it would be just be in/out, just trying to plan a 2 night loop leaving from the Delta. Thanks for the reply though.

Has anyone stayed at any places in Sainte Anne de beaupre just looking for a sled friendly place for the night with a restaurant if possible, no biggie if they don't have one. Thanks.

We've been going to Quebec for the past four years for a week in February Riding in the rivure du loupe and Lac ST Jean area and we were thinking about trying Ontario but it sounds like that area is more suited for saddle bag trips. We did the Gaspe once but we just prefer to stay in one area and do day trips. I just thought I would reach out and get some feedback on the Ontario area. Looking at their trails I kinda thought it was more of a saddle bagging area.

I know this is a QR site but was wondering if anyone has snowmobiled in Ontario and if they have how'd it compare to Quebec? Also any particular area where you can stage day trips from kinda like the Lac saint Jean areas. Thanks, Terry.

You can get a seasonal plan that covers both north and south of the 51st parallel that would work. correct? 3 months for $50.00 Canadian.

Can anyone tell me if the Saguenay-Lac St-Jean is considered south of the 51st parallel? Looking at doing this on Our trip this winter. Pretty good deal considering what it would cost if you had to use it. The temporary protection plan doesn't cover South of the 51st parallel. Thanks. Terry.

Not so much the pool, it's my buddy can use his points to pay for the hotel where it's a Marriott family hotel. I looked on the map also and really didn't see any access trail close to it but didn't know if anyone had any experience with it.

In the really early stages of next winters trip to Quebec and was wondering if anyone knows if you can ride right from this hotel to the trails. Looking at this area to stay and do day trips for the week. Thanks in advance for any feedback.

Yeah I agree on the Quebec trail system also but I thought I'd at least check out the NB area, but I think we'll stick to the Quebec system thanks for the replies though.

Our loops are usually anywhere from 200-250 miles.

Looking for somewhere where we can do 6 days really don't want to move around to different places to stay that's why we like those areas in Quebec. Just thought we'd look into doing something in New Brunswick but maybe we'll have to stick to Quebec , not that that's a bad thing!

I know that this is the QR site but was wondering if there are any areas in New Brunswick that are comparable to Saguenay or Rivière du loop as far as staying at one place and doing day trips? Can't seem to find much information on it anywhere online so I figured I try here. I've done those two areas and there probably hard to beat, but was kinda wondering about NB areas as well. Thanks in advance. Terry.

800R MXZ X

reacted to a post in a topic:

Conditions around Saguenay and Mt.Valin

Buddy and I are arriving at the Delta Saturday for the week as well, this will be our first time in the area also.