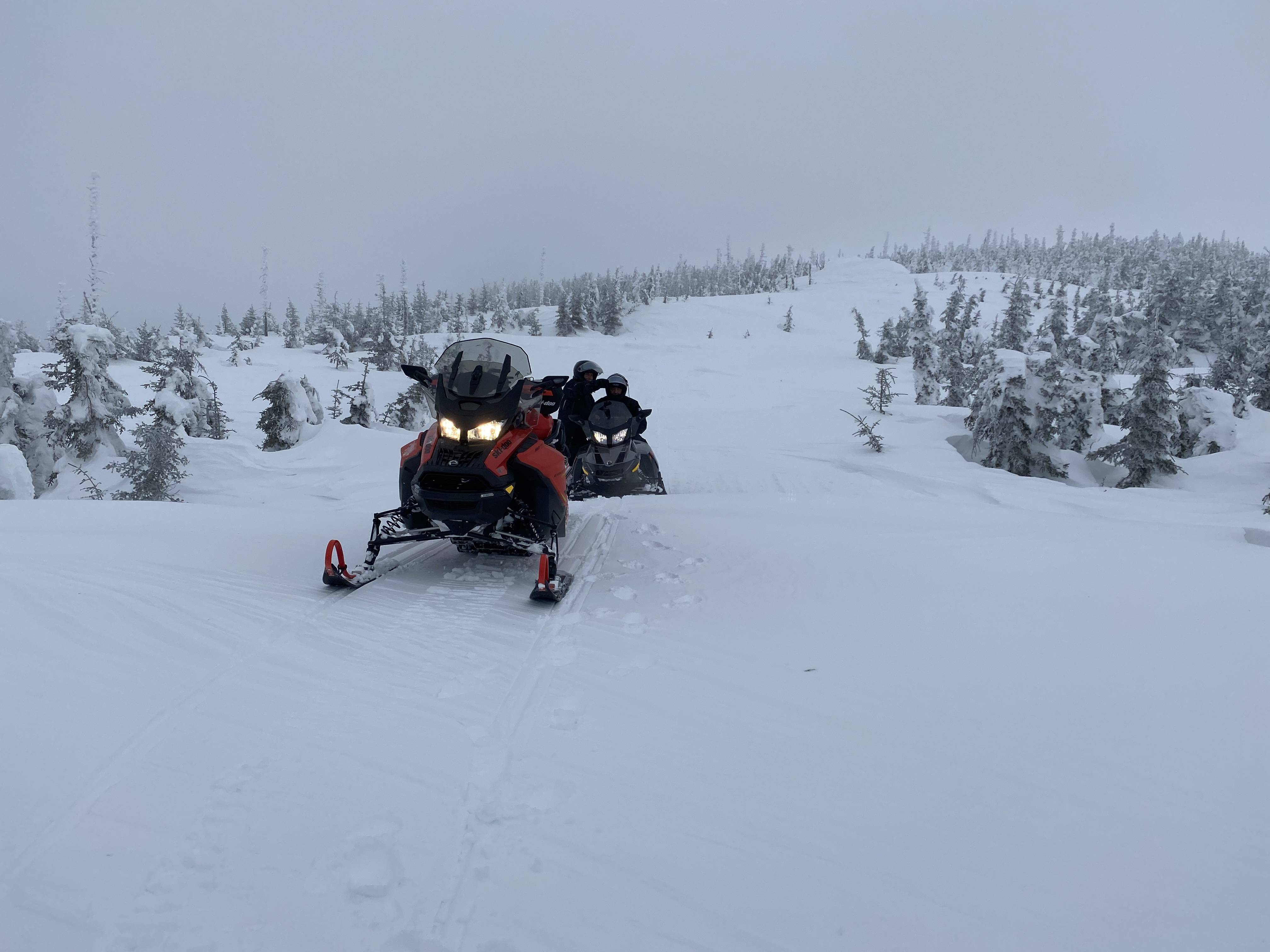 quebec bob
Contributing Member
Posts

1,148

Joined

Last visited

Days Won

19
Profile Information
Gender
Location
Interests

snowmobiling, bird hunting, fly fishing

Snowmobile

2019 ski-doo backcountry 850...2020 expedition extreme
quebec bob's Achievements
Rising Star (9/14)
Recent Badges
1.6k
Reputation
I always enjoyed that stop and the way they had to dig down to the entry door as the snow piled up around the building....It's another casualty of the shut down and a big loss for us.

I known this family for decades...What happened to Sylvia is a real tragedy....I always looked forward to stopping there...lodging was minimalist...but warm and a place to sleep..which a lot of times is all that's needed at the end of a long day...they provide a great service to the community in Parent and are a big part of the local fabric that makes it an important stop....I will miss them for sure and wish them all the luck in the world moving forward.

best news I've seen in a long time....especially this week

Whole administration should be forced to resign… not just Brandon

Not even 2 years....my barber is 93...he says this is the worst administration of his life...and it's not even close...and at 65...I can easily agree with that statement...he will never fulfill 4 years...and should seriously step down... 190 million barrels of oil offed to China to artificially lower prices for the mid-terms...totally self serving...diesel fuel in major short supply...heating oil going through the roof...interest near 5 ... and inflation still going up every month...the American public cannot endure too much more of these incompetent morons...GREAT ARTICLE...NSHM!!!

This POS is still not prosecuted...I don't think I would be a very good cop!!

Can he fly in and you bring the sled ??

The arctic cat on the left was a 303 wankel...rotary...on a lake it would just keep rolling faster and faster...they were short lived only 2 years if I remember right....we were 12 years old...and the fun we had is not replaceable...nobody ever got hurt...nobody complained...no land was posted...and the whole mountain was ours....that's Mt Greylock in the distance...I think it's 3600 ft.

Steve, That was the first really reliable snowmobile and it kicked around for years and always ran exceptionally well… it became the benchmark for quality and reliability in the industry… Iceman would have loved one… it's a first year 1968 SL 350 YAMAHA….

border back to normal and snowing......touchdown!!!! long time coming!!!

They are getting away with it because too many people are busy watching dancing with the stars or following what basketball player the Kardashians are sleeping with...can't even make it up.

It's worse than we think...2 sets of how the law is applied .....and for whom.....a sweeping change in November.....and a full return to legitimacy ....is all that can stop this transformation....here is one person hoping!!