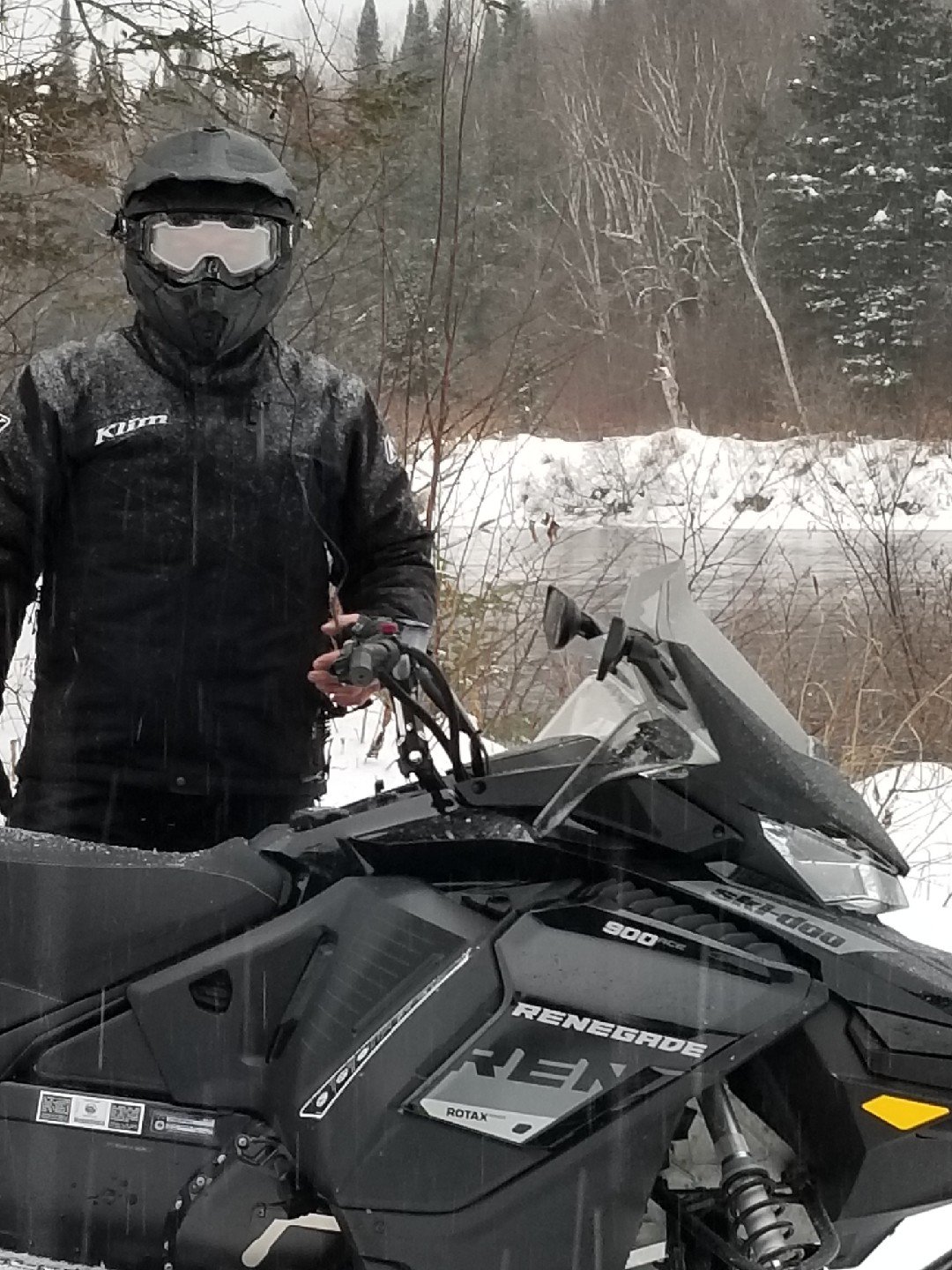 Cobra
Contributing Member
Content Count

118

Joined

Last visited

Days Won

2
About Cobra
Rank

Advanced Member


Birthday

01/02/1976
Profile Information
Gender
Location
Snowmobile
Recent Profile Visitors
The recent visitors block is disabled and is not being shown to other users.
PLAYHARD

reacted to a post in a topic:

If border stays closed going to try Maine

Cobra

reacted to a post in a topic:

If border stays closed going to try Maine

Can't go wrong with BISHOPS. That's are spot when coming out of Southern Quebec heading to Fort Kent. Is Mama Bears open at all down the street? Always nice enjoying a different sled sometimes..... Good for you.👍 ENJOY THE WIND!!!!!!

Your sled looks lonely next to the light post out front of Bishop's. 🤣. Enjoy your ride and be safe my friend!!!!!!

I would drop at the Colton point parking area or possibly stay at the Colton point inn. Start riding high and see how low you can go before the snow disappears,

Cobra

reacted to a post in a topic:

Ride report

The question is does the SWAMP CARE!!!!! NOPE!!!!!!! Just let them all in. Speaks for its self!!!

iceman

reacted to a post in a topic:

Why not? It's all his fault right?

These aren't PATRIOTS!!!!! If you look at all the Patriot rally's "AKA MAGA MOVEMENT.... There are no attacking Police, defacing properties, wearing helmets ect!!!!With all the high profile importance going on today within the walls of the Capital building, conveniently there is a breach in Security🤔. This whole narrative is PATHETIC!!!!!!

MrGutz

reacted to a post in a topic:

Why not? It's all his fault right?

There was a time not so long ago..no matter who you were, where you came from, what you believed in. We all got together for 2 1/2 hrs of CHURCH!!!!🤘🤘 We're not off the rails!!!!! We're steered toward the CLIFF!!! Enjoy a moment SANITY!!!!!

Florida Snowman

reacted to a post in a topic:

Why not? It's all his fault right?

First off ..... I for one could care less about what anybody's political beliefs are. Our fundamental right to vote, and for it count is seriously BROKEN!!!! I posted this as a awareness piece for everyone to make there own common sense judgement. This should be all over national news but of course it doesn't fit the NARRATIVE!!!!! Same crap is happening with the Georgia runoff's. It's a BROKEN SYSTEM.... PERIOD. Have you noticed actual paper ballots vanished, of course they did because of this very reason as stated in the testimony. This is the GOVERNMENT SWAMP in high gear. Imo... if you think Joe Biden will be your president for 4 yrs, your kidding yourself, he's a puppet for Harris to step in. He'll all of the sudden have MEDICAL ISSUES and can't perform his duties. The way to SCAM the system is to create DIVISION, pit people against each other BLUE side RED side, and use RACISM as the driving force. We need to PROTECT our fundamental rights, and processes that make this COUNTRY GREAT!!!!. That's why your seeing a huge pushback against all this garbage!!!! Have a safe and healthy NEW YEAR to all the great members on this SITE!!!!!!!

Yea Pa has some amazing areas, views to ride. But there is NEVER ENOUGH SNOW to actually get some good riding in. This past 2weeks was a FLUKE!!!!! Sure going to miss your side of the POND this year.!!!! What a WACKY weather pattern for the 20-21 season!!!!!!!

Just got back from my last ride in Pa for now. Heading to the UP IN February. Pictures are from COLTON POINT and south. That area is now HAMMERED and Done IMO.

Hyner Mountain area ride yesterday. Riding in Pa on the 19th of December with 20-30 inches in some areas is freaking unheard of!!!. While it was a great day and to be riding in my home state, this snowmobile season is going to suck with unusual weather patterns, covid restrictions and all the covid testing I have to get done before and after traveling with all my trips I have planned out of state.

Going to try and make a early run up to Fort Kent Maine ( snow permitting) between Xmas / New years. Going back to Maine ( Millinocket) mid Jan for a 7 day Bag ride. Mid February, heading to the west side of the UP Michigan for a 8 day ride. Hopefully I'll be in Canada for the start of the 21/22 season but not this season. If anyone wants to make a run After Xmas (26) ill be up at the NORTHERN DOOR ( Fort Kent). All depends on the SNOW!!!!! and Negative Covid test before leaving.