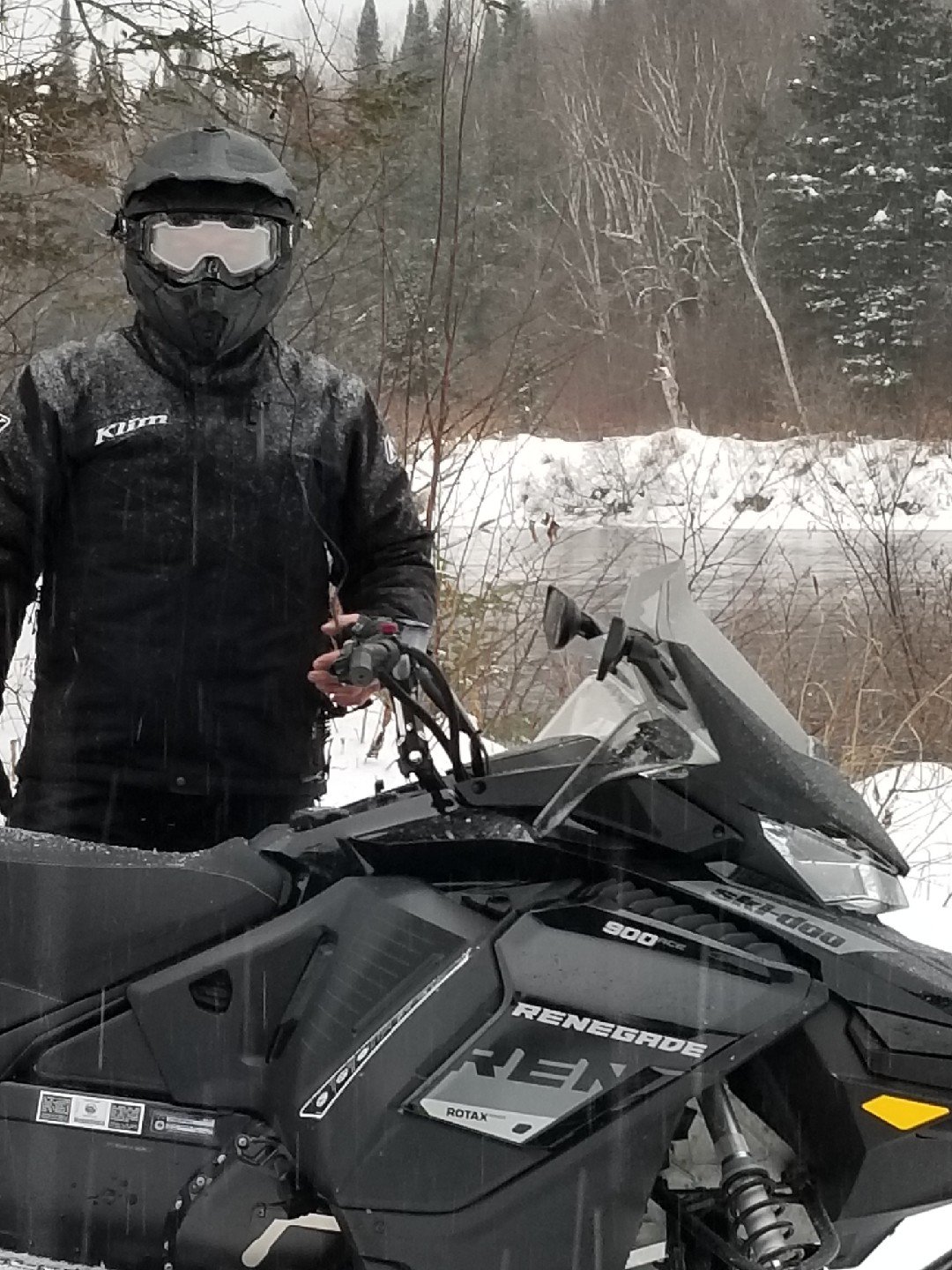 Cobra
Contributing Member
Content Count

63

Joined

Last visited

Days Won

2
About Cobra
Rank

Advanced Member


Birthday

01/02/1976
Profile Information
Gender
Location
Snowmobile
Recent Profile Visitors
The recent visitors block is disabled and is not being shown to other users.
MrGutz

reacted to a post in a topic:

Hotel Central Parent

zeusand

reacted to a post in a topic:

Hotel Central Parent

Scum bags like him know how to play the system and use bottom feeder lawyers to keep them walking the streets.

Not surprised another PIECE OF SHIT is allowed to roam the streets!!!! Flat out RIDICULOUS!!!!!

MrGutz

reacted to a post in a topic:

4 American Sledders Rescued

Hats off to the FIRST RESPONDERS. !!!!!!!! Thankfully a positive outcome considering what could have been.

While doing my cleaning, chaincase oil and tension adjustment on my sled, had on our local 93.3 wmmr station on. Preston and Pierre did a whole tribute to Rush and Neil with a lot of personal insights. The drum solos they played were Amazing🤘🤘.

Your not above St Michele screaming up the lake heading to AUBERGE DU LAC TAUREAU. Get after it HAHA!!!!

Cobra

reacted to a post in a topic:

Riding for Neil

Looks like in about an hr or so the white gold will be falling. You'll have a nice ride to camp playing RUSH in your mind!!!!🤘

PLAYHARD

reacted to a post in a topic:

Western Run

Grassman24

reacted to a post in a topic:

St Zenon-Le Cabanon

Let me guess, trying to start sled outside in a cold morning with a ear piercing backfire which blows a hole in the muffler. That was my insanity with my previous viper. Hate seeing people deal with that BS.

Cobra

reacted to a post in a topic:

Northern smack down 2019

Good for you getting some mileage up there. Honestly wish I've known your plans and would have told you to stay out of that lower part. Some great riding north of dam was up there 26/31

FYI.. in the morning always sit in the section by the bar entrance or in front of the register. That's Frank's section, he'll have you guys in an out quick. They have a couple of new young waitresses that are really slow. when going to Mattiwan, once you run threw a parking area for trailers and stop at the stop sign, the trail goes into the woods across the road.That section was a whooped goat path. You could run the road until you can make a left into the red open gate which puts you back on the trail and avoids that particular section of trail. Maybe that section of trail will be different by the time you run it but man was it Brutal. Just a heads up. Also if your going to Repo from the 33 north side, they have you running multiple lakes as of now which will give you the opportunity to really unleash those turbos.👍

Never had a bad dinner at MOTEL AU VIEUX MOULIN À SCIE down the street.

Trak maps are excellent, that is what I use. just keep in mind since that area is not fully setup with signage, you'll find yourself running some sections of trail from previous years not current.

Hey guys, just got back from the LaCabanon 26/31. Actually left while the 6 + inches of snow was going on. You'll have no problems leaving sleds in the corral, Dennis does a nice job having a night watchman walking the trailer pen throughout the night keeping an eye on any suspicious activity. Be careful out on the trails because underneath all the new snow there are icy turns with some rocks but believe me it's not as bad as the INTERNET says it is. Signage is not 100% with a lot of reroutes north of dam.Was able to ride 910 miles while up there. Who ever is considering going up, just go and have fun.

Figured it had to be some sort of safety issue. Either way ride the trails as they are presented and make some memories!!!!!!!

Noticed the same thing, last year while up there after Xmas, Dennis actually ran the groomer up to the Dam. Curious to see what that's all about.

Thanks Snowmaster, this tekvest thing really threw me for a loop. The vector jacket is my all time favorite. The rep said they just stopped making it with no real explanation. Ill try to put some feelers out but don't know to many that wear a 3x.